Practice Areas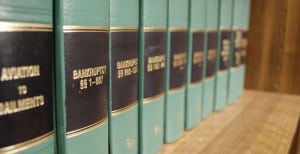 Milwaukee & Waukesha Bankruptcy Lawyers
At Lombardo Law Office it has been our privilege over the last 12 years to help so many satisfied clients in Milwaukee, Waukesha, Washington, and Racine Counties obtain debt relief. We understand that the decision to seek out a debt relief lawyer can be difficult, stressful, and even embarrassing. Lombardo Law Office is committed to take the time to fully analyze your situation and find the solution that works best for you, and do so in a friendly and welcoming environment.
Unlike some law firms, we do not divide our attention between other areas of practice. Finding solutions to our client's debt issues is all we do.  At Lombardo Law Office you will deal with an experienced attorney, highly skilled in the following areas of practice:
Chapter 7 Bankruptcy
The skilled Chapter 7 attorneys at Lombardo Law Office can assist you in determining when you should consider filing a Chapter 7 bankruptcy.  In addition, the Chapter 7 lawyers at Lombardo Law Office can help to dispel the untrue bankruptcy myths that prevent many hardworking people from obtaining the fresh start they deserve.  We will take you step by step through the process of Chapter 7 bankruptcy and show you how you can stop collection efforts, protect your property, and potentially be debt free in 90 days!
Chapter 13 Bankruptcy
Chapter 7 may not be the best option for you.  Maybe you are not eligible for Chapter 7 due to a previous filing?  Perhaps you are in foreclosure or are facing an automobile repossession?   The skilled Chapter 13 attorneys at Lombardo Law Office can assist you in determining when you should consider filing a Chapter 13 bankruptcy and explain how Chapter 13 bankruptcy can stop foreclosures, stop repossessions, eliminate unsecured debt, and stop tax collections!
Small Business Bankruptcy
Small businesses have been hit the hardest in the current economy.  Lombardo Law Office works hand in hand with our small business bankruptcy clients to answer their questions and give frank, honest advice on whether Chapter 7 or Chapter 13 bankruptcy is right decision for them and their business.
Bankruptcy Alternatives
Many firms in Milwaukee focus only on bankruptcy, but bankruptcy may not be the best fit for you. At Lombardo Law Office we offer the full spectrum of debt solutions so that we can meet every client's needs.  Our attorneys are experienced and skilled in the areas of mortgage modification, debt settlement, and Chapter 128 consolidation.
Bankruptcy and Tax Law
The experienced tax liability lawyers at Lombardo Law Office will personally meet with you to determine whether your tax debt is dischargeable in bankruptcy. Chapter 13 allows for non-dischargeable tax debt to be paid on a realistic payment schedule. Don't be pulled in by out of state firms making unrealistic promises on television or the internet.
Contact the experienced, Chapter 7 & Chapter 13 bankruptcy attorneys at Lombardo Law Office at (414) 543-3328 now to see the difference in having a local attorney represent you on your tax matters.