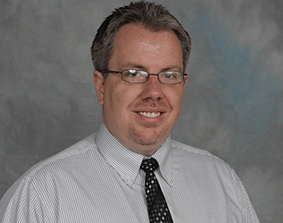 Bankruptcy Attorney Brookfield
Attorney Adam Lombardo was born in 1972 and was raised in the City of Milwaukee by his father, a welder, and his mother, an administrative assistant. He witnessed the loss of good-paying jobs in Milwaukee and experienced the struggles of a family trying to make ends meet on stagnant wages, while the costs of gas, food, and utilities skyrocketed. Being raised in a family that lived paycheck to paycheck, and was constantly on the edge of a car repair or medical bill that could be the financial tipping point were experiences that played key roles in the formation of Attorney Lombardo's commitment to help working families in Milwaukee and Waukesha with the financial burdens that are unfortunately all too common.
That is why, in 2001, Attorney Adam L. Lombardo, with his wife Wendi (Operations Manager), opened Lombardo Law Office with the goal of providing hard-working people in Milwaukee and Waukesha with an experienced and professional bankruptcy attorney. Unlike some law firms, we do not divide our attention between other areas of practice. Bankruptcy and Debt Consolidation is all we do. We understand that the decision to seek out an attorney can be difficult, stressful, and even embarrassing. Lombardo Law Office will take the time to fully analyze your situation and find the solution that works best for you, and do so in a friendly and welcoming environment.
When you face a financial crisis, we understand the thought of the fees associated with hiring a bankruptcy attorney can be overwhelming. That is why Lombardo Law Office is committed to being the most professional, courteous, and affordable Chapter 7 and Chapter 13 bankruptcy attorney in Milwaukee and Waukesha. In addition to affordable fees, we provide:
Flexible & Easy Payment Plans
Evening and Weekend Appointments
Stop the stress! Call our Milwaukee, Brookfield and Waukesha, Wisconsin bankruptcy attorney helpline today for a fresh start! 414-543-3328
"Lombardo Law Office is committed to providing each of our clients individual attention and the most affordable Chapter 7 and Chapter 13 bankruptcy services in Waukesha and throughout Southeastern Wisconsin." — Attorney Adam L. Lombardo