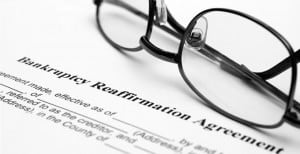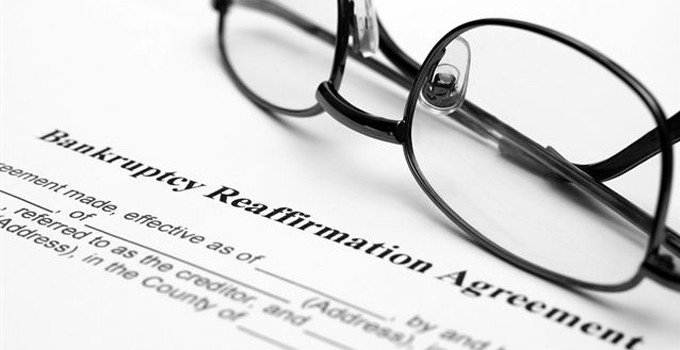 Attorneys Chapter 13 Bankruptcy Milwaukee
Our Chapter 13 Bankruptcy Attorneys can stop foreclosure, stop auto repossession, and stop tax levies!
What is a Chapter 13 bankruptcy?
Chapter 13 Bankruptcy, also known as consolidation bankruptcy, allows you to place all of your debt into a simple repayment plan and repay your debt over the span of 3 to 5 years. Chapter 13 Bankruptcy consolidates debt into a manageable monthly payment to the Chapter 13 Bankruptcy Trustee.
In most cases, the debtor ends up paying only a small fraction of their unsecured debt back. Upon filing a Chapter 13 Repayment Plan, creditors may no longer collect from you. They must adhere to the terms of your repayment plan.
Who may file Chapter 13 bankruptcy?
Chapter 13 bankruptcy is limited to individuals and unincorporated businesses that have a regular source of income, and whose secured debts are less than $1,010,650 with unsecured debts of less than $336,900. The term "regular source of income" has been interpreted to mean income that is sufficiently definite and certain to enable the debtor to assign it to the trustee on a regular basis for payment by the trustee to creditors.
When should you consider filing for Chapter 13 Bankruptcy?
If you answer yes to one or more of the following questions, then you may want to consider filing for Wisconsin Chapter 13 Bankruptcy.
Is your home currently in foreclosure, or are you behind on your mortgage payments?
Are you behind on your car payments and looking over your shoulder for the "repo man"?
Are you unable to pay back your tax obligations due to the heavy burden of taxes and penalties?
Are you ineligible to file a Chapter 7 Bankruptcy, but still need relief from the constant pressure of creditors?
Chapter 13 Bankruptcy makes it possible to:
STOP FORECLOSURE
Foreclosures are at an all-time high. Beware of the quick fix organizations that promise to save your home by signing the deed of your home to them. Be especially cautious of mortgage brokers who offer refinancing. Refinancing often requires large upfront fees and could result in a dramatic increase in your monthly mortgage payment. Many times, mortgage brokers will string you along with empty promises and then, on the brink of sheriff's sale of your home, inform that they cannot help you. The filing of a Chapter 13 Bankruptcy acts to immediately stop any ongoing foreclosure. Past due mortgage payments are paid through your repayment plan.
STOP REPOSSESSION
The filing of your Chapter 13 case also acts to stop the "repo man". The balance of your vehicle loan is consolidated and paid through the repayment plan. In some cases, the amount you are required to pay in your Chapter 13 case may be less than your current car loan balance, without fear of repossession.
ELIMINATE UNSECURED DEBT
While in the Chapter 13 case, the debtor is required to contribute all disposable income for the benefit of unsecured creditors. In many cases, this results in the debtor paying only a small fraction of their debt back.
STOP TAX LEVIES/COLLECTIONS
The burden of past tax obligations can be a heavy strain. So much so, that many of the people that we meet have stopped filing taxes all together. While, in general, taxes are not dischargeable in bankruptcy, there are several exceptions.
For example, in most cases, unsecured income taxes that are first due more than three years before the bankruptcy is filed, for which a timely and non-fraudulent return was filed, can be discharged in any chapter of bankruptcy. Whether the tax debt is dischargeable will be determined by examining:
The kind of tax involved
The age of the tax
Whether a return was filed, and
The chapter of bankruptcy selected
The experienced tax liability lawyers at Lombardo Law Office will personally meet with you to determine whether your tax debt is dischargeable in bankruptcy. Chapter 13 allows for non-dischargeable tax debt to be paid on a realistic payment schedule. Don't be pulled in by out of state firms making unrealistic promises on television or the internet.
Contact the experienced, local tax liability attorneys at Lombardo Law Office now to see the difference in having a local attorney represent you on your tax matters. For 10 years, we have helped people like you in Milwaukee, Waukesha, and Washington Counties resolve their tax debt. We can help you, too!
Obtain Relief When You Do Not Qualify for Chapter 7 Bankruptcy
Some people simply do not qualify for Chapter 7 bankruptcy. Maybe you have filed a previous Chapter 7 case in the last 8 years, or simply earn too much to qualify for Chapter 7. If so, there still may be options in Chapter 13 for you.
The Chapter 13 Bankruptcy Attorneys at Lombardo Law Office can help you determine your best course of action. We offer free consultations to come up with the right debt solution for you. If you are looking for Chapter 13 Bankruptcy Milwaukee lawyers, call Lombardo Law Office today!